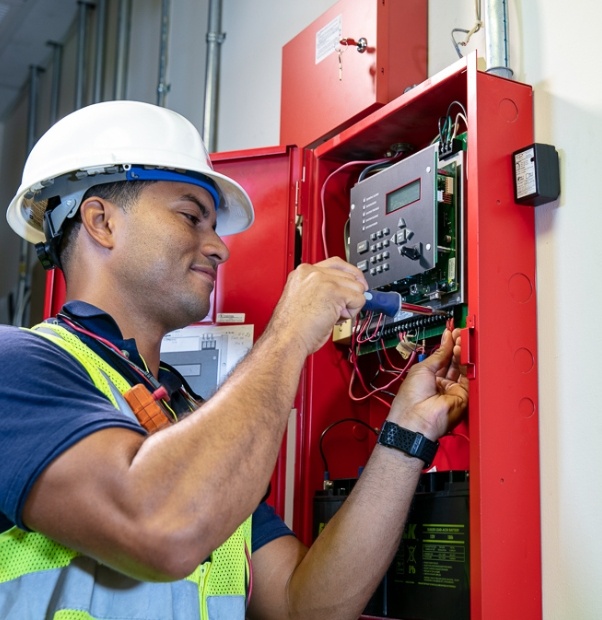 Update Your System
Fire Sprinkler System Renovations to Meet Your Needs
Don't put your trust in an outdated fire sprinkler system. You need an up-to-code, innovative system that saves lives and fits your existing space. That's where we come in.
Fire sprinkler system renovation accounts for changes to buildings to confirm systems continue to match the dynamic of the building. Renovations allow you to protect historic landmarks with innovative, up-to-code systems.
Regular inspections following recommended protocols help indicate when it may be time to upgrade your system. However, regular maintenance may not be enough to save aging installations or out-of-date systems.
Protect your property with a fire sprinkler system that's up to code. Proactively seek renovations to avoid potential costly repairs or losses later. Get the best ROI on your system with renovation or upgrade services to maintain its integrity and functionality.
Our renovations services include:
CMSA Conversions
ESFR Conversions
QUELL Conversions
Aircraft hangar retrofits
Tenant Build-Outs
Our Fire Sprinkler System Renovation Process
Our integrated fire protection services encompass the whole scope of your project from the initial inspection to the final installation and testing of your new system. We've cracked the code on how to combine innovative technology solutions with the latest safety requirements. Our highly trained professionals custom-build the exact system you need.
Choose the convenience and simplicity of in-house services. Think about it. After 50 years, we've seen just about every challenge. There simply is no organization better prepared for your fire sprinkler system renovation. With our engineering and fabrication services, there is no obstacle we can't overcome. Custom-built pieces conceived by expert fire sprinkler system engineers can make the difference in whether a renovation project meets the deadline or not.
We handle permits, approvals and compliance, so you don't have to. Our integrated services approach ensures we get your project done on time and within budget.
We value your business and want to enhance your building's safety measures with the least amount of disruption to your project timeline and budget. We've even worked around existing business operations without the business missing a beat.
Minimal Disruption to Your Operations
Clean, Reliable Professionals
Organized Project Process
Advanced Project Management
Highly Efficient Process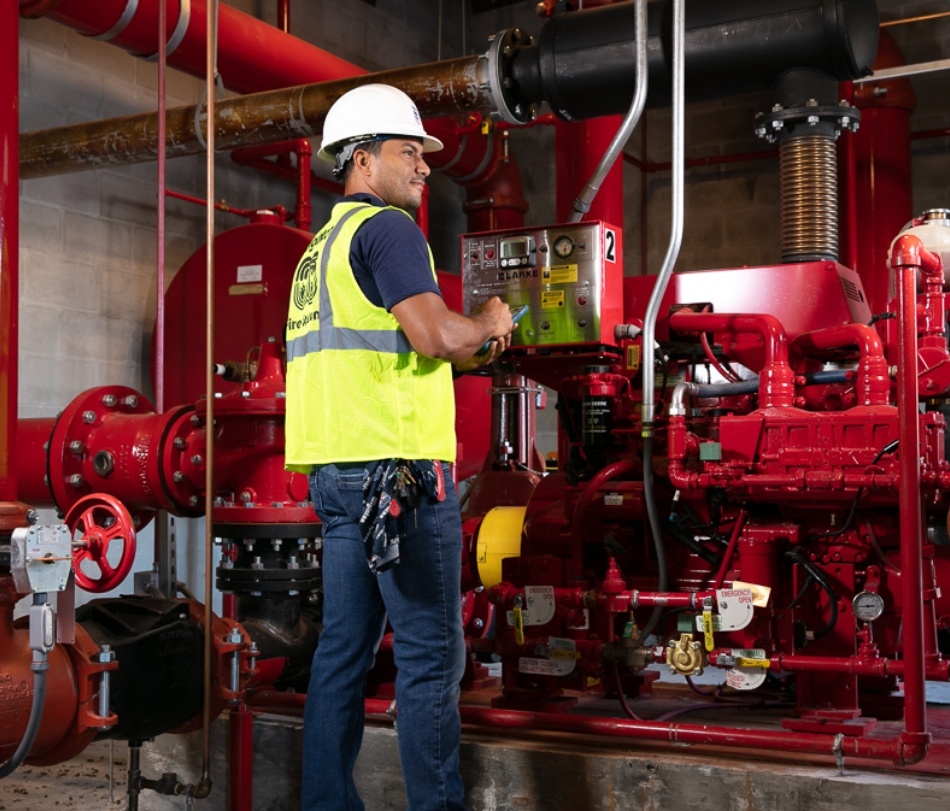 Seamless Renovation Team
Expert Fire Protection Renovation Systems
Our legacy in fire protection spans more than half a century to provide you with decades of combined fire sprinkler system experience. Our specialties range from engineering to fabrication to installation. We're involved with key industry groups and code writing to provide a comprehensive understanding of things you and your project team will need to consider with a renovation.
Read More: Learn More About Our Company History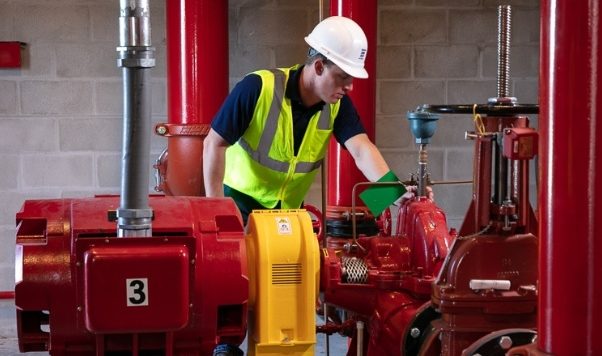 Frequently Asked Questions
The National Fire Protection Association (NFPA) sets the codes and standards for fire sprinkler system requirements. The NFPA requires systems in all newly constructed commercial buildings exceeding 5,000 square feet in size.

The cost of fire sprinkler systems varies. Potential factors for cost include the size of the project and the type of system chosen.

Sprinkler systems act as an automatic response to fire. Although there are different types of systems, usually heat triggers the fire sprinkler system to deliver water to the area.
Speak to a Specialist About Fire Sprinkler System Renovation
We understand a fire sprinkler system renovation shouldn't derail your daily operations. Reach out to us today to discuss our process and your project. Learn how our approach protects your investment on a timeline that best benefits you.
Join Our Team of Fire Protection Services Professionals
Seize the opportunity to work and grow with an industry-leading, 100% employee-owned fire protection company. Regardless of skill level, if you're a career-minded individual willing to do whatever it takes to be successful, our team may have space for you. View open positions now.
What Our Clients Say
THANK YOU for all your extreme professionalism, service, and support that you and your Atlanta team provide everyday!! From the GC side of things, we only have a few subs we can count on and Wiginton is damn sure one.

Chris Smith, Evans Construction Group