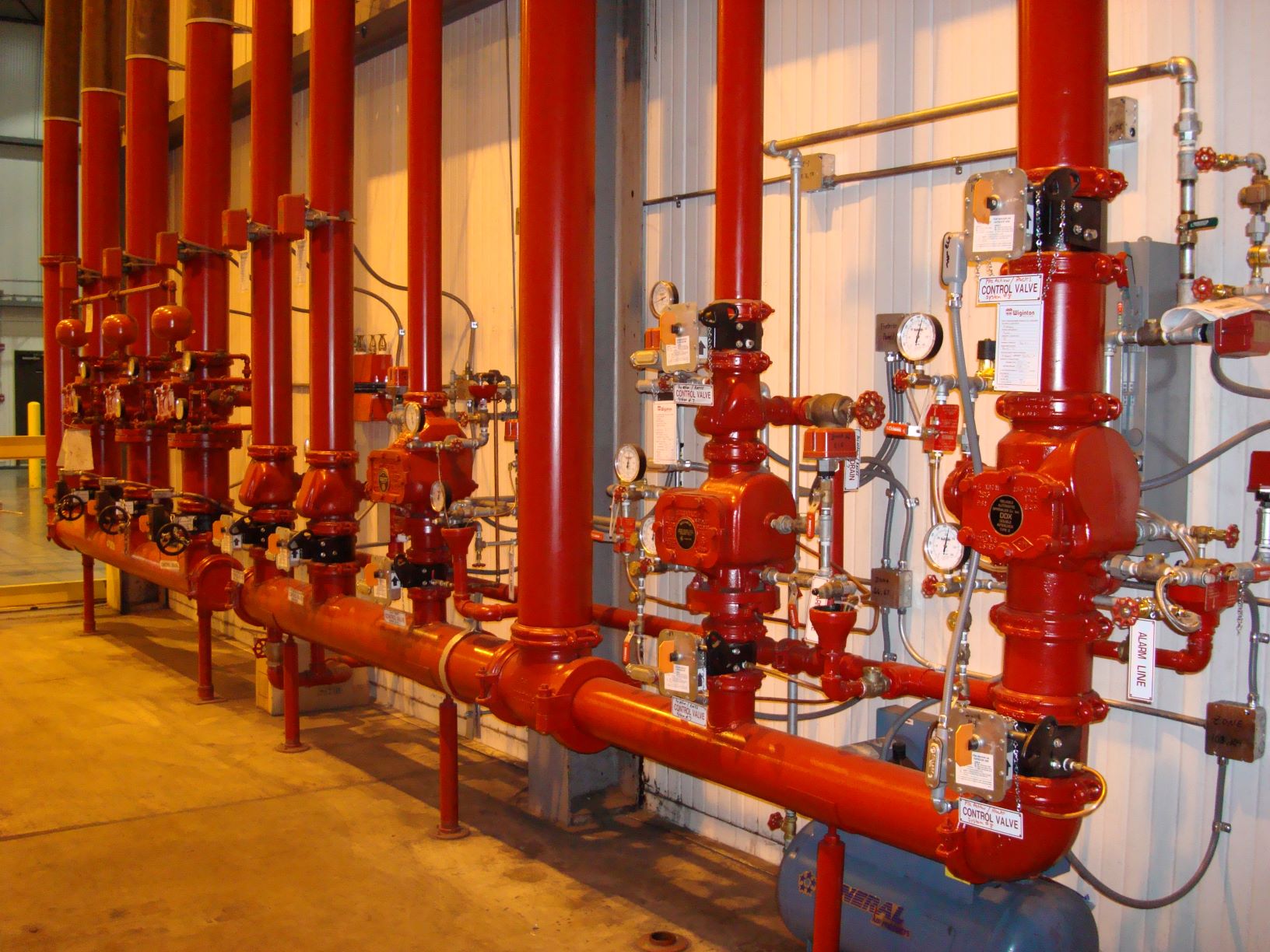 Specialized System Experts
Integrated Cold Storage Fire Protection
Cold storage warehouse fire protection is a highly specialized niche in fire safety. There is zero margin for error when balancing cold temperatures and water-based systems. We lead the nation in this specialization as the #1 Quell installer and one of the only national specialized divisions for cold storage fire protection.
Choose the industry-leading cold storage experts with more than 35 years of experience in this highly complex fire protection application. Each technician on your project has an average of 20 years of experience designing, project managing and installing.
Cold Storage Services Offered
Design
Build and Fabrication
Installation
Inspection
Testing
Maintenance
Challenges of Cold Storage Fire Protection
Fire safety cannot be left to chance. Cold storage fire protection requires the highest levels of precision and expertise. Done correctly, cold storage fire protection minimizes damage to storage facilities and valuable goods. The correct system also allows higher storage heights and more flexible stocking configurations.
Our cold storage fire protection systems are in place right now in nearly every state protecting everything from food to pharmaceuticals. No two cold storage applications are the same.
Speak to a specialist today. Review your building and stored items and see your options.
Maximize storage
Protect valuable commodities
See potential insurance savings
Protect your warehouse and employees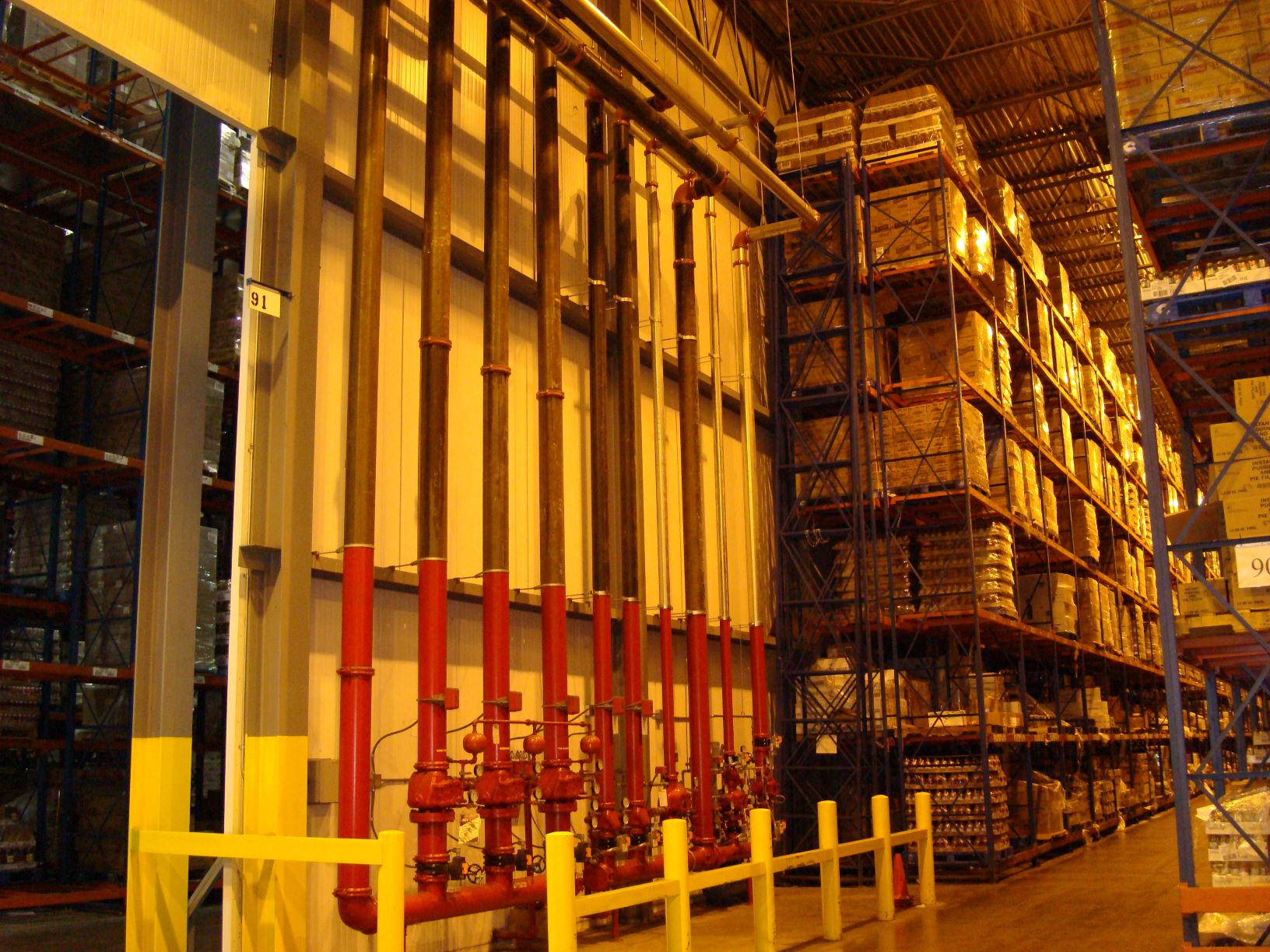 Cold Storage Expertise
A Legacy in Fire Protection Innovation
With more than 50 years of fire protection experience, we pride ourselves on staying updated on the latest innovations in cold storage warehouse fire protection. Our qualified technicians and engineers integrate the latest technologies to provide the most effective fire protection system for cold storage.
We proudly belong to and actively participate in the International Association of Refrigerated Warehouses (IARW). Our staff expertise is visible in the code produced by the National Fire Protection Association (NFPA). Few firms match our deep understanding of the cold storage fire protection NFPA standards.
Frequently Asked Questions
Cold storage fire protection is the highly specialized sector of fire protection services for frozen or refrigerated warehouses.

A fire alarm system for cold storage requires extreme precision. There is zero margin for error when designing, building and installing a water-based sprinkler system and alarm in a cold environment.

We use water-based systems for cold storage sprinkler systems. A dry system, which is a type of water-based system, is often recommended because of how the system stores water.
Speak to a Specialist About Cold Storage Fire Protection
Find out why companies across the nation trust us for their cold storage fire protection. Reach out to us today to speak with the nation's #1 QUELL installer. Work with the nation's leading experts in a highly specialized sector with little room for error.
Join Our Team of Fire Protection Professionals
Don't let the opportunity to join an industry-leading fire protection company pass by you. There's something special about Wiginton, and we want you to be a part of it. Whether you're an experienced industry veteran or an industry novice looking for a chance, talk to us today.
What Our Clients Say
"It takes leadership to improve safety."

Jackie Stewart,