Bridging the Service Gap
Integrated Fire Protection Engineering Services
Starting at the blueprint level or with an on-site evaluation, our in-house fire sprinkler system engineering team can design the appropriate system for your project and timeline. We bring the unique perspective of a fabricator and installer to your system design.
Our integration with top CAD systems enables us to work with existing drawings and produce documentation faster. Input from our installation team reduces future delays and makes your project run smoother.
We digest the input of architects, owners and developers and research local codes and unique environmental factors when engineering fire sprinkler systems.
We effectively bridge the gap caused by using multiple vendors. Consolidate your services with one nationally renowned firm to reduce delays and eliminate duplicate costs.
Benefits of Turnkey Fire Protection Engineering
Reliable engineering solutions yielding one source accountability and seamless on-time, on-budget installations
Ability to coordinate with other engineering disciplines to avoid field conflicts and ensure a smooth approval process
Design-build capacity with the ability to handle complex projects from engineering to fabrication to installation
Reduced cost and added value from design-build capacity
Up-to-code satisfaction of your specific project needs with innovative technology
Services backed by exceptional professional liability insurance coverage limits
Reliable Fire Safety Engineering Expertise
Each of our fire protection engineering professionals has a minimum of 20 years of experience in fire protection. This experience includes fire protection contracting, insurance consulting, manufacturing and more.
We stay up to date with the latest standards and codes through participation and membership of industry associations. Sr. Vice President of Engineering George W. Stanley, CFPS, assists with writing the codes and standards for the NFPA.
Additionally, we stay tuned in to the most innovative fire protection technologies. We incorporate the latest fire protection engineering technology, such as Tyco QUELL, CMSA and ESFR. This provides us with a unique perspective to expertly advise you on the best fire safety engineering practices for your project.
International Association of Refrigerated Warehouses (IARW)
National Fire Protection Association (NFPA)
National Fire Sprinkler Association (NFSA)
Society of Fire Protection Engineers (SFPE)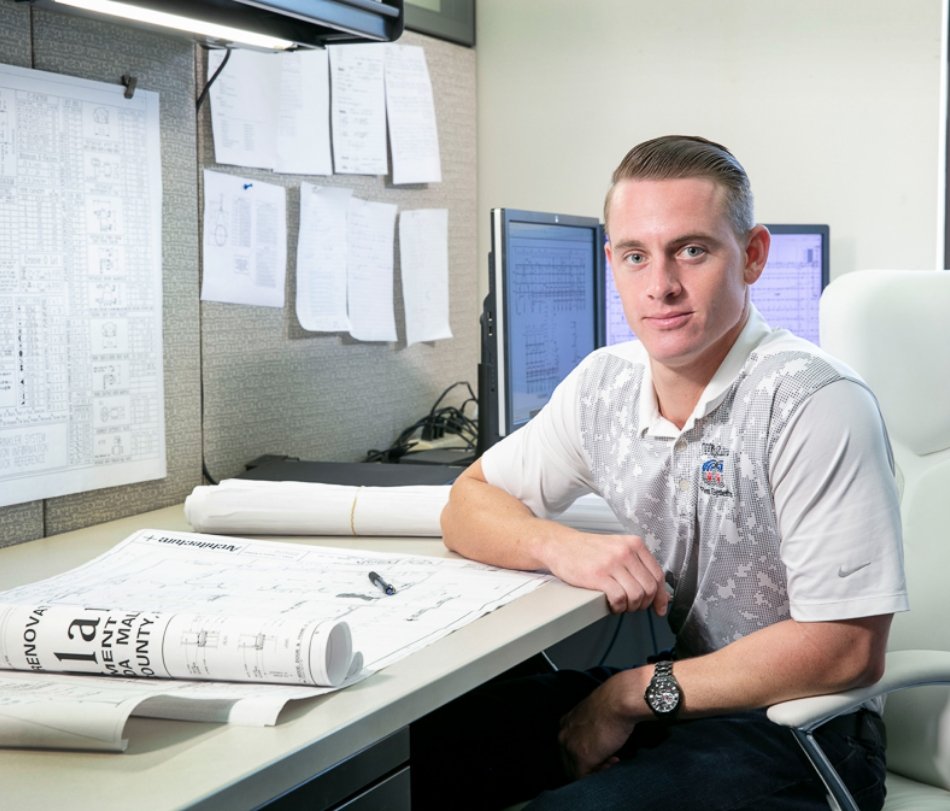 SEAMLESS INSTALLATION TEAM
Standing Apart from Other Fire Protection Engineering Companies
Unlike other fire protection engineering companies, we are a 100% employee-owned company. Every employee is an owner and has a personal stake in the success of your project. We are one of the few fire protection design-build firms in the United States who staff professional engineers registered in fire protection. Our engineers each have an average of at least 20 years of experience specifically in fire protection engineering. Take advantage of unmatched expertise, ability and resources.
Pre-Action Systems for Critical Facilities
High Hazards (AFFF Foam) In-Rack Sprinklers
Fire Pumps
Backflows
Read More: Explore Our Company Timeline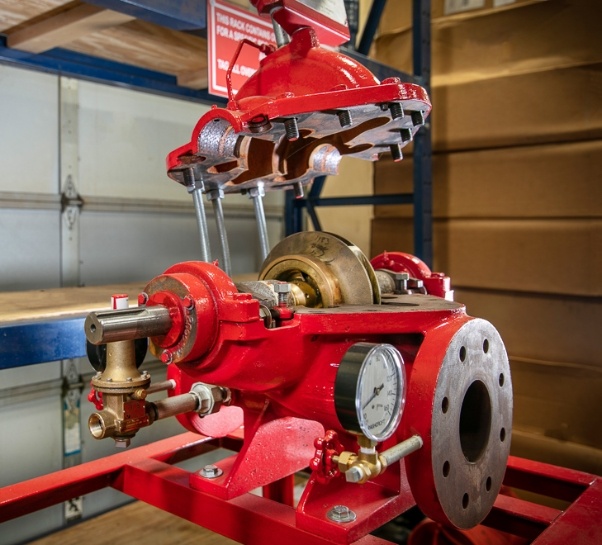 Frequently Asked Questions
Fire protection engineering is the application of the combination of chemistry, engineering and physics principles and fire dynamics knowledge. The goal is protecting life and property through economic, practical systems.

Fire protection engineering is important because it can mean the difference between life and death. You can save lives and protect property by investing in professionally engineered fire sprinkler systems.

Fire safety engineering is the application of engineering and scientific principles to build fire sprinkler systems. The goal is to build systems to most effectively protect life, property and the environment from fire and smoke damage.
Speak to a Specialist About Fire Protection Engineering
Speak with our experts today about our fire protection engineering services. Take advantage of the opportunity to work with tenured engineers and industry professionals with an unparalleled experience. See how we can help you save lives.
Join Our Team of Fire Protection Professionals
Our fire protection company actively seeks individuals passionate about the industry to join our team. If you're an experienced fire protection engineer, sprinkler inspector, technician or another industry professional, we may have a spot for you on our team. If you're looking for your start in the industry, talk to us today.
What Our Clients Say
Thank you so much for the important contribution you made to the construction of the Brevard Rescue Mission buildings. The 13 buildings will permit many women and children to transform their lives.

Fred E. Sutton, Sutton Properties