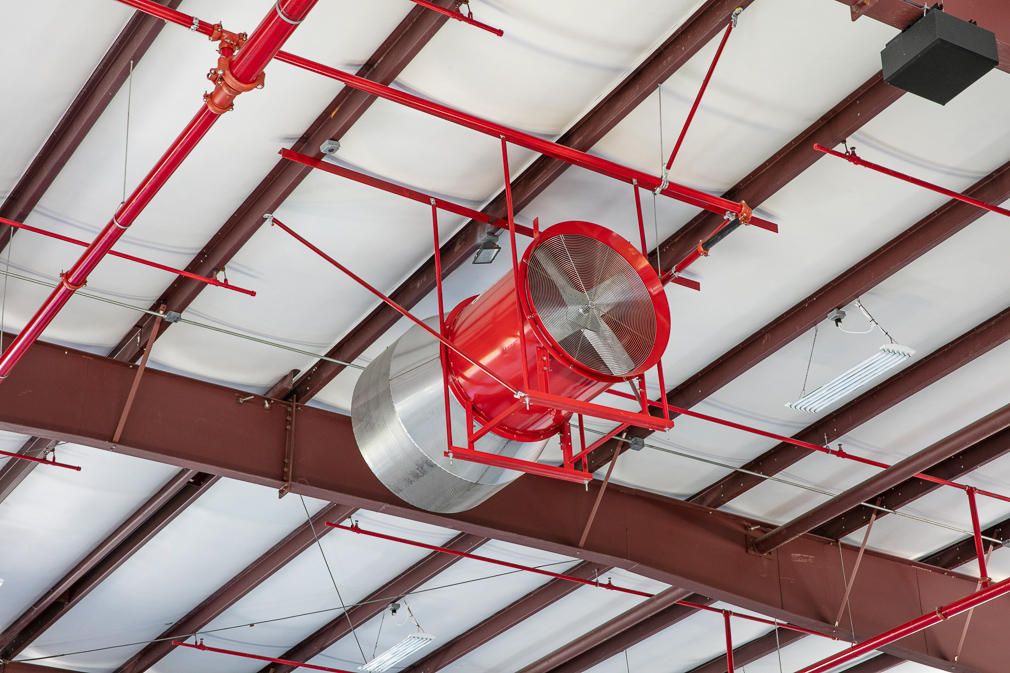 Trust Your Systems Are Ready
Fire Alarm, Extinguisher and Suppression System maintenance, service, testing, and inspection.
Defeat the unexpected. Prepare for an emergency with fire system inspections, service and maintenance. Verify that every aspect of your system functions as designed.  Know that one call and one company can take care of everything.
How frequently to inspect and test your fire protection system depends on the type of system. The National Fire Protection Association (NFPA) determines the guidelines of how often to test your system. We follow NFPA guidelines, local codes and insurance requirements. Testing may occur on a weekly to a multi-year basis.
While a trained member of your staff may be able to execute some weekly or even monthly tests, it's always best to seek the expertise of highly trained technicians. Talk to our experts about your system's routine testing requirements and creating a testing plan.
Our inspection and Testing Services
Backflow Preventers and Emergency Lighting
Fire Alarms and Monitoring
Fire Extinguisher inspection and testing
Fire Pump Testing
Fire Sprinkler Systems
Pre-action and Deluge Trip Testing
Pre-engineered Systems
Reliable Integrated Fire Protection Services
Choose a team with more than 50 years of industry experience to handle all of your fire protection service and inspection needs, and you will have achieved the highest level of confidence in your life/safety system.
Beyond that you will begin a relationship with a rare employee-owned company who values the business relationship with you like none other. Keeping people safe is personal to us.
We have cutting edge technology that allows you to access all of our reports and service records through our Customer Portal. Property managers and maintenance managers can easily see what has been done and what needs to be done. Our reports include details and pictures so you will know what work needs to be done and what has been completed. Whether you are an expert in fire protection or not, you will have peace of mind knowing that we have you covered.
Don't just work with members of the National Fire Protection Association (NFPA). Work with a company whose engineers participate in writing the codes the NFPA publishes. Choose our professionals who are always up-to-date on the latest fire sprinkler testing requirements
NFPA #10 – Fire Extinguishers
NFPA #17 and #17A – Pre-engineered Fire Sprinkler Systems
NFPA #25 – Fire Sprinkler Systems
NFPA #72 – Fire Alarm System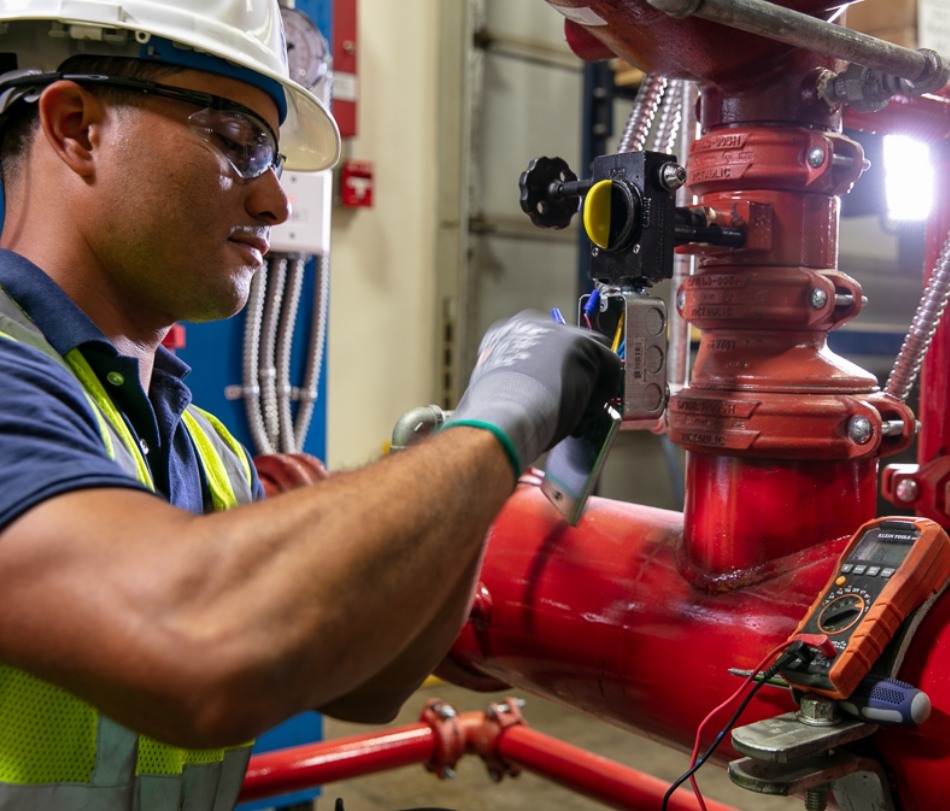 Seamless Maintenance Team
Convenient All-In-One Services
For many, understanding fire system testing requirements can be confusing. However, with just one call, we can assist you with all of your inspection, testing and maintenance needs. In some cases, we perform services simultaneously, saving you invaluable time and getting your system compliant sooner. Our convenient online portal makes it easy for you to track previous services and ensure you never miss a future required testing service.
Eliminate the need for juggling different service providers and multiple invoices to save you time and hassle. Choose tenured industry professionals who meet every fire sprinkler system challenge you have. Forget about service recommendations made just to achieve sales quotas. Our technicians maintain integrity and transparency and only recommend the services you actually need.
Read More: Why Employees Love Working Here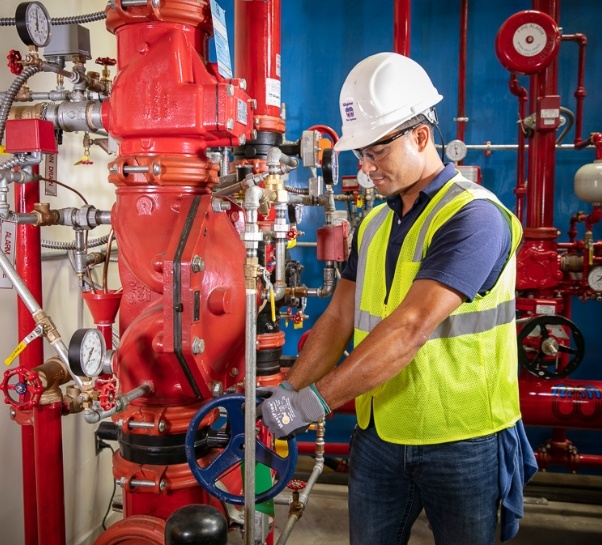 Frequently Asked Questions
Fire systems testing is required on varying frequencies based on the municipality. Some components of your fire  systems should be tested on a quarterly basis, while others should be tested annually or semi-annually.

We perform fire alarm testing in accordance with NFPA #72. During the process, our technician will pull the fire alarm while another one of our technicians will watch the panel to ensure the correct signals are sent.

Per NFPA #72, fire alarm pull stations should be inspected and tested every six months. A professional service should complete this service. Our integrated turnkey services allow us to complete all of these services with just one call.

The cost of fire sprinkler testing and fire alarm system testing will vary. For example, the type of system and components that require testing may impact the cost of your fire system testing services.
Speak to a Specialist About Fire Systems Inspection, Testing and Maintenance.
Act now to protect your property and save lives. Speak with our professionals today about all of our fire protection services.
Join Our Team of Fire Protection Professionals
Embark on an exciting career path with an industry-leading company dedicated to your personal success and growth. Whether you're an industry novice or an experienced professional, we may have a spot for you on our team. Something special is happening at Wiginton. Come be a part of it.
What Our Clients Say
Thank you so much for the important contribution you made to the construction of the Brevard Rescue Mission buildings. The 13 buildings will permit many women and children to transform their lives.

Fred E. Sutton, Sutton Properties