Meeting Your Objectives
Fire Protection Installation to Meet Your Needs
Even the best thought out plans can be derailed by inferior installation. Our trained technicians begin with an evaluation of your property to help you determine the best sprinkler system for your needs. They consider factors such as:
Response Type
Sprinkler Head Type
Spray Coverage
Water Storage Method
Any Special Protection Requirements
Each of these factors are expertly considered by our design team as we develop your custom fire sprinkler system. Fire protection engineers who help write NFPA code standards pour over every aspect of your system. Every project we complete satisfies code requirements for:
Local Policies
Building Officials
Insurance Underwriters
National Standards
As a fully integrated fire protection firm, we handle every minute detail of your project from concept to final inspection. This includes obtaining the necessary permits and approvals. Avoid unnecessary hassle. Focus on your business more. Leave the details and paperwork to us.
Installation Services Offered
Additions
Deluge Systems
Dry Systems
Foam Systems
Green Field
Pre-action Systems
Private Water Supplies (Wells, Pumps, Tanks, Underground Mains and Hydrants)
Renovations
Wet Systems
Our Fire Sprinkler System Installation Process
Choose turnkey fire sprinkler systems installation services. Our employees execute every step of the process for on-time, on-budget results. Their industry experience ensures efficient and successful project completion fitting into your project timeline for total project success
Need it done exactly right the first time? Check. Take no chances. Highly trained craftsmen and experienced project managers collaborate to install an up-to-code system protecting every inch. Our process includes:
Scheduling and Communication
Shop Drawings and Layout
Permits and Approvals
Purchasing and Materials Fabrication and Delivery
Installation and Acceptance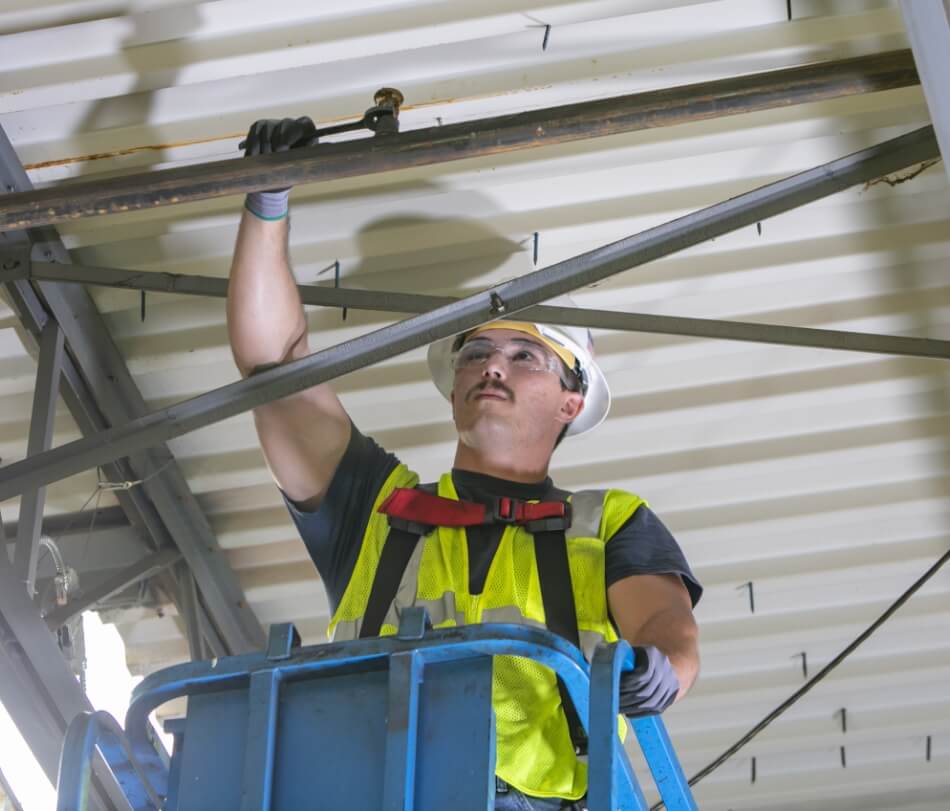 SEAMLESS INSTALLATION TEAM
Expert Fire Sprinkler System Installation
With more than 50 years in the industry, Wiginton Fire Systems is one of the most trusted names for fire protection installation. We built our legacy through unparalleled results and unmatched customer service. Every technician on your project has a personal stake in your success and safety to achieve industry-leading results.
Unlike our competitors, we have an unparalleled ability to work with any schedule. Our work spans the Southeast United States. Our massive network of connections allows us to borrow any necessary resources, so we complete your project on your schedule. There's nothing we won't do to get your project done right to exceed your expectations and to save lives.
Read More: Explore Our Licenses and Qualifications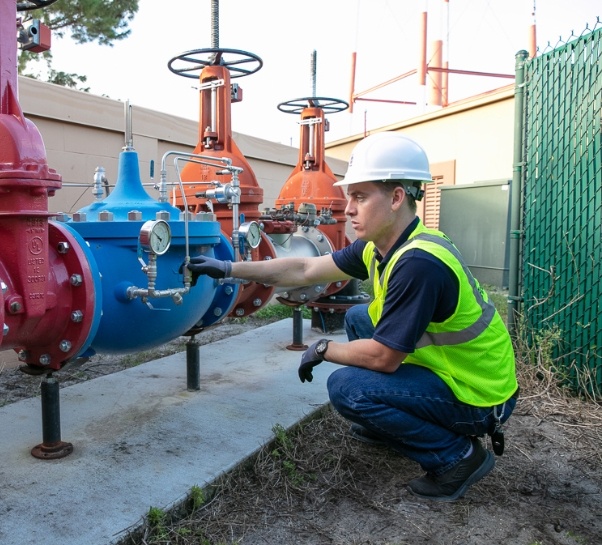 Frequently Asked Questions
The cost for the installation of fire sprinkler systems varies. For example, the type of fire sprinkler system used affects the price.

A dry sprinkler system has pressurized air, which delays the discharge for water. When the dry sprinkler system actuates, it releases air so the water can flow through the pipes.

The National Fire Protection Association (NFPA) establishes the requirements for fire sprinkler systems. The NFPA requires fire sprinkler systems in all newly constructed commercial buildings bigger than 5,000 square feet to have a fire sprinkler system. Our professionals can help you understand code and building requirements.
Speak to a Specialist About Fire Sprinkler System Installation
Choose our fire sprinkler systems installation services for combined experience, capabilities and flexibility you can't find anywhere else. Speak with our professionals today to start your project.
Join Our Team of Fire Protection Installation Experts
We achieve success by bringing together different types of industry professionals. If you're an experienced fire protection professional or a newcomer to the industry, Wiginton may have a place for you. Find out why employees love to work and grow with us.
What Our Clients Say
"It takes leadership to improve safety."

Jackie Stewart,