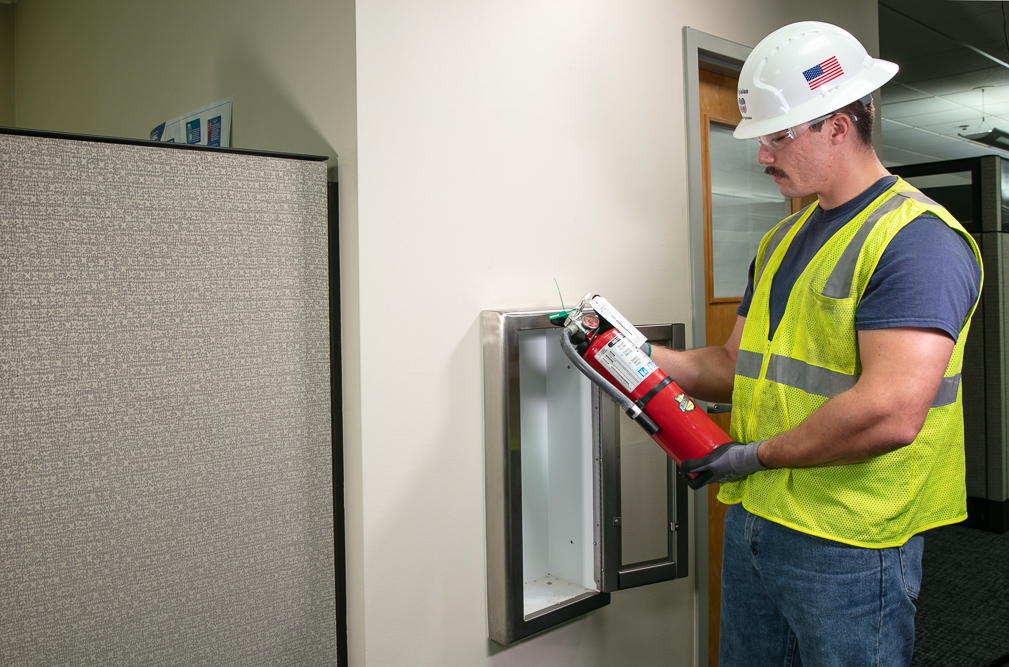 Preserve Your Systems
Fire Protection System Maintenance to Stay Prepared
Nearly half of all fire system failures are a result of lack of regular maintenance.
Make sure your system is ready the millisecond it's needed and promote the longevity of your systems with fire sprinkler, alarm and suppression system maintenance. Adopt a proactive approach to system maintenance today to save money in the future. Establish regular maintenance to ensure you meet all necessary code requirements and local regulations.
In general, your fire system does not receive regular use, and if you're lucky, you may never need it. Don't let out of sight turn into out of mind. It's easy for potential issues to go undetected.
Avoid costly repairs with inspections and testing to highlight areas that need repair or replacement. Follow industry guidelines from the NFPA as well as local codes, insurance requirements and building guidelines.
Not sure if you're up-to-date on necessary maintenance requirements? Speak with us today. Based on your system and its age, we can provide you with recommendations.
Our Maintenance Services
Backflow Preventers and Emergency Lighting
Fire Alarms and Monitoring
Fire Sprinkler Systems
Pre-engineered Systems
Fire extinguishers
Qualified Technicians on Every Job
While it may be confusing to navigate what aspects of your system require inspection or maintenance, we have every section, sub-section and paragraph of what your system requires in our training systems. Our team is ready. We know how frequently your system needs necessary inspections and maintenance. Leading organizations all over the Southeast turn over responsibility for testing and maintenance to us.
The National Fire Protection Association (NFPA) sets the standards and codes for fire system maintenance. Our professionals not only abide by these codes, but our engineers help write them. We maintain systems from every manufacturer.
NFPA #10 – Fire Extinguishers
NFPA #17 and #17A – Pre-engineered Fire Sprinkler Systems
NFPA #25 – Fire Sprinkler Systems and Components
NFPA #72 EF License #EF20000358 – Fire Alarm Systems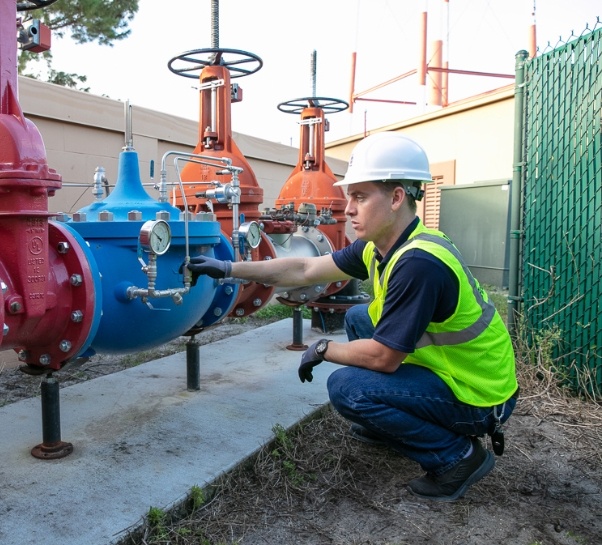 Seamless Maintenance Team
One Call Does It All
We've built a successful stack of integrated fire protection services to make it easy to get the necessary inspection, testing and maintenance you need. Forget the hassle of scheduling multiple vendors on different days of the week. Avoid significant impacts to your daily operations. Choose an organization that pioneered fire safety systems to get the services you need when you need them.
You get an uncommon advantage working with a 100% employee-owned company. Every inspector, technician, engineer and designer has a personal stake in your project's success. When your maintenance is done, our commitment to you isn't. As a client, you're never just a number. You are integral to our success, and our customers consistently say they can feel a difference in our customer service.
Read More: Explore Our Company History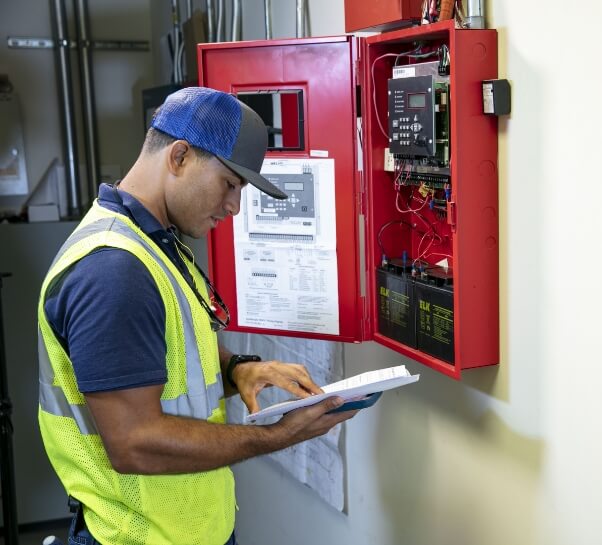 Frequently Asked Questions
Regular inspections are important for fire sprinkler, alarm and suppression system maintenance. Inspections identify parts of your system that may need repair or replacement.

Our engineers participate in the code making processes for NFPA. We inspect fire alarms and sprinkler systems and recommend maintenance based on NFPA codes. Also, we are NICET certified.

Fire sprinkler maintenance varies for each component of the system. For example, valves and low point drains require annual maintenance, whereas obstruction systems require maintenance every five years. However, we also perform fire sprinkler maintenance on an as-needed basis.
Speak with a Specialist About Fire System Maintenance
Avoid costly repairs. Prevent the risk of loss of property or life. Reach out to our professionals today to discuss maintenance services.
Join Our Team of Fire Protection Professionals
Embrace the opportunity to further your fire protection career. Whether you're new to the industry or an experienced veteran, we may have opportunities for you. Don't squander your chance to grow with our 100% employee-owned company.
What Our Clients Say
THANK YOU for all your extreme professionalism, service, and support that you and your Atlanta team provide everyday!! From the GC side of things, we only have a few subs we can count on and Wiginton is damn sure one.

Chris Smith, Evans Construction Group