Fire Sprinkler Foreman – Atlanta
Wiginton Fire Systems is seeking a skilled and experienced Fire Sprinkler Foreman to join our team in the Atlanta (Norcross) Area.
Responsibilities:
As the Fire Sprinkler Foreman, you will be responsible for leading and training the installation of water-based fire protection systems, including fire sprinklers, standpipes, fire pumps, and underground utilities. Your primary duties will include:
Implementing fire sprinkler design plans to ensure accurate and effective installation.

Overseeing the delivery and management of materials to the job site, ensuring the availability of required resources.

Demonstrating proficiency in using hand and power tools, cutting and threading pipes, and working on fire protection system components.

Collaborating with the general contractor, other trades, and the company field supervisor to ensure a seamless installation process.

Maintaining precise and accurate daily documentation of installation activities.

Providing mentorship, coaching, and supervision to helpers facilitate their growth and development.

Proficiently reading and comprehending drawings and blueprints for efficient project execution.

Conduct tests on piping systems to identify leaks and accurately read gauges.

Adhering to safety guidelines and utilizing proper safety equipment while working at heights, including climbing ladders and scaffolds.
Job Requirements:
To be considered for the Fire Sprinkler Foreman position, candidates must meet the following criteria:
A high school diploma or equivalent is required.

Have a valid instate Driver License

You must have at least 4 years of hands-on fire sprinkler installation experience, preferably with 2 or more years as a foreman.

Possess a strong understanding of materials, tools, equipment, and installation procedures related to fire protection systems, as well as a working knowledge of NFPA Standards.

Display physical stamina and the ability to perform laborious and strenuous work for extended hours, including overtime up to 25 hours per week, if necessary.

Excellent communication, training, and planning skills are essential for effective coordination with the team.

Demonstrate a sense of pride, integrity, and organizational ability to ensure smooth project execution.

Certifications (Preferred): Holding a certified state/federally accredited Journeyman status and possessing a valid driver's license meeting all Insurance Carrier requirements are advantageous.
If you have the required experience and skills to lead fire sprinkler installation projects effectively, we encourage you to apply for this exciting opportunity. Join our team of dedicated professionals who share a passion for fire protection and building safer communities. As a 100% employee-owned company, we value hard work, career growth, and a positive work environment. With a strong presence across 30 states, Wiginton Fire Systems provides exceptional fire protection solutions. We offer competitive pay, comprehensive benefits, employee ownership, and ample opportunities for advancement within the organization.
Please Note: Only qualified applicants with previous fire sprinkler installation and foreman experience will be contacted.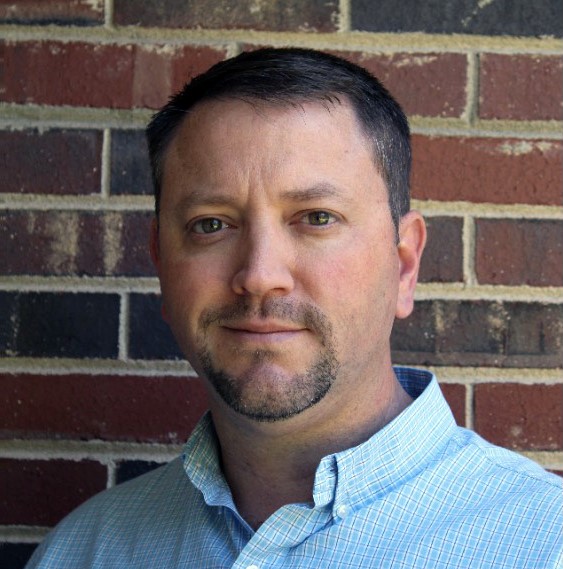 Employee Spotlight
Charles Chancey
21 Years of Service
What inspired you to seek growth within this company?
The encouragement of management and hearing their story of success within the company inspired me.
What is it about this company you enjoy most?
I tell everyone that you are not a number here. We are family.
Current Title
Branch Manager & Vice President, Charlotte