Fire Sprinkler Inspector – Miami
Wiginton Fire Systems is looking for a Fire Sprinkler Inspector for its Miami location.
Position Summary
Wiginton Fire Systems is seeking NICET 1 and above or (Equivalency) certified Fire Sprinkler Inspectors for its Miami office. An Inspector is responsible for ensuring proper inspection, testing, and maintenance of fire protection systems, in accordance with NFPA 25, at scheduled sites.
Position Duties (Basic)
1. Properly perform quarterly and annual wet system inspections
2. Perform duties in a cost-effective manner while inspecting structures that contain Fire Protection Systems.
3. Correctly complete all Inspection related documentation.
4. Working knowledge of NFPA 25, 13, 13D & 13R and common materials and installation processes.
Job Requirements (Qualified candidates only. Unqualified candidates will not be contacted.)
– High school diploma or equivalent
– Valid Driver's License
-NICET 1 and above or (Equivalency)
– Must have at least 2 years of experience.
Candidates that have experience with fire alarm experience along with NICET certifications and inspection experience are considered Highly Qualified 
Wiginton is a 100% employee-owned company and we have been in business for over 50 years. We offer best-in-class benefits and training and advancement opportunities. Competitive pay, company vehicle, and full benefits. If you are tired of having a job and are ready for a career, contact us!
EEO/Vets/Disabled.
Benefits:
401(k) W/ matching
Dental insurance
Employee assistance program
Flexible spending account
Health insurance
Life insurance
Paid time off
Referral program
Retirement plan
Vision insurance
Schedule:
8 hour shift
Monday to Friday
Supplemental pay types: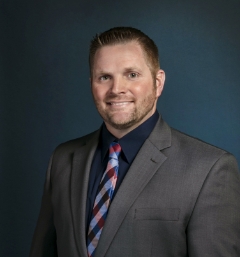 Employee Spotlight
Jason D. Kirk
16 Years of Service
What inspired you to seek growth within this company?
Watching others around me progress made it contagious and, of course, my family.
What is it about this company you enjoy most?
I have direct contact to anyone in the company. No matter what position, everyone remains intimate with the folks and operation.
There's a great opportunity here if you are willing to work hard. Most of the leaders in this company started in the chair you are sitting in right now. No position in this company is beyond your reach.
Current Title
Jacksonville VP – Branch Manager