Hector A. Ramirez
March 11, 1973 – September 19, 2020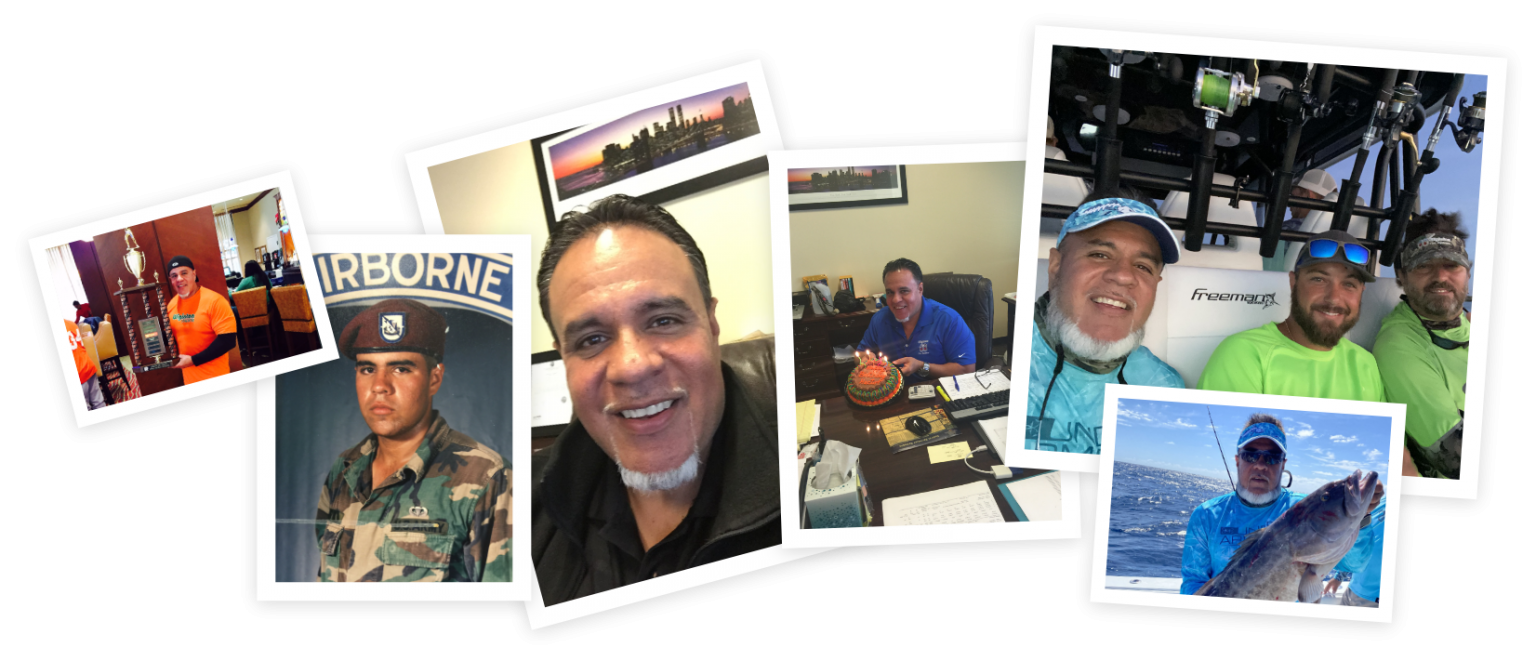 Hector Ramirez was one of our greatest success stories of the Wiginton Leadership Pipeline. Over his 25 years with our company, he touched many rungs of the company ladder, but more importantly, touched the hearts of his coworkers throughout our company.
Hector was a mentor, a supervisor, a close friend, and inspiration to so many people across our company. He made lasting connections with people at all levels of the of the company in every office. For many of us, our interactions don't stop with the workplace and his passion for his Wiginton family could always be seen not only in the office, but outside of it as he built relationships and memories with so many of us in everyday life.
Hector began his career with Wiginton after serving in the United States Army. A good friend introduced him to the fire protection industry and the rest was history. In 1995, he began his first of two runs at the Miami branch. He started as a helper before his first of many leadership promotions. Hector's first promotion was becoming a foreman before he moved to the design department in 2001.
In 2005, joined the West Palm Beach branch as a designer/estimator. Within three years, he was promoted to design manager. Hector eventually oversaw the contract and service operations and design as the de facto operations manager. This was his favorite job during his tenure with Wiginton.
Hector's incredible growth within the company didn't stop there. He always said, "the sky is the limit with Wiginton." In 2012, he returned to where it all started for him: to Miami as a service manager. Just three years later, he achieved his ultimate goal as a Wiginton employee. In 2015, Hector earned the title of branch manager for Tampa.
Hector touched more lives than he could imagine. He embodied the values and spirit of Wiginton, and never shied away from an opportunity or challenge. We at Wiginton have the privilege of feeling and remembering Hector's impact. His legacy lives on in every life he helped save through 25 years in the fire protection industry.
In a recent conversation, Hector said he was inspired by his role model – his dad – to grow and build a career with one company.
"From the start, Wiginton felt like my home away from home," Hector said. "My vision was set to 40 years down the road. Wiginton provided me with so many opportunities to grow, and I took advantage of every single one."
Hector was passionate about Wiginton's culture and people, citing his job as what inspired him to get up to go to work every day.
"I love my Wiginton. Besides the obvious of saving lives, I love the people I work with," Hector said. "I look forward to seeing them and talking to them about work and, most importantly, about life."
Wiginton fondly remembers Hector Ramirez as an essential chapter in Wiginton's success story, a beloved coworker, and, above all, a dear friend. He touched so many lives and was instrumental in the success of three of our branches, leaving a permanent mark in the history and on the heart of Wiginton. Above all, Hector always lived our values of quality, integrity, dedication, and innovation while staying true to one of our original values: having outrageous fun.