Fire Sprinkler Shop Coordinator – Atlanta
Wiginton Fire Systems is looking for a select individual for its Fire Sprinkler Shop Coordinator position.
Job Description
As the Fire Sprinkler Shop Coordinator, one is accountable for the smooth management and efficient handling of the local material and tool inventory. It is also their responsibility to ensure the safe and timely delivery of all assigned materials, tools, and documents that support operational functions. Furthermore, the Coordinator takes charge of training and onboarding new apprentices during their initial week.
The individual coordinating the Fire Sprinkler Shop is accountable to the Operations/Branch Manager. However, they may receive instructions from the Superintendent and Service Manager.
Basic Job Duties
1. Effectively organize and deliver assigned materials, tools, and/or documents.
2. Manage local consigned materials and tool inventories; including required documentation processes.
3. Maintain an accurate and daily log of delivery activities.
4. Repair and troubleshoot equipment and tools.
5. Train and mentor incoming apprentices on their first week.
6. Assist Superintendent and Service Manager with coordination of the vehicle maintenance process.
7. Maintain, Clean, and Repair shop location to include some custodial work.
8. Perform all other duties assigned.
Qualifications:
– You must be at least 18 years old
– Have a good driving record
– Have an understanding of materials, tools, equipment, and procedures used in the installation process. Must possess physical stamina and ability to perform laborious and strenuous work for extended hours, including overtime if necessary
– Clean criminal background, and the ability to pass a Drug Screening
– Must be able to work outdoors and be able to lift at least 75 pounds.
– Must have mechanical experience and aptitude.
– 5+ years of experience in fire sprinkler installation, Service or Inspection.
Preferred Experience
– Computer data entry experience using Microsoft Office suite and ERP system.
Stop looking for a job. Start your career today.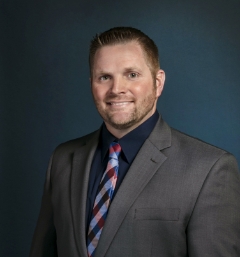 Employee Spotlight
Jason D. Kirk
16 Years of Service
What inspired you to seek growth within this company?
Watching others around me progress made it contagious and, of course, my family.
What is it about this company you enjoy most?
I have direct contact to anyone in the company. No matter what position, everyone remains intimate with the folks and operation.
There's a great opportunity here if you are willing to work hard. Most of the leaders in this company started in the chair you are sitting in right now. No position in this company is beyond your reach.
Current Title
Jacksonville VP – Branch Manager