Fire Sprinkler Service Technician- GNS
Wiginton Fire Systems is looking for a fire sprinkler service technician for its Gainesville location. Candidates MUST have at least 2 years of experience in servicing and/or installing fire sprinkler systems. Inexperienced candidates will not be considered. Experience in other areas of fire protection (alarm, extinguisher, suppression) is a plus.
For 55 years, Wiginton has been an industry leader in the fire protection industry. We offer competitive pay, full benefits, employee stock ownership plan, and advancement opportunities. We are 100% employee owned and we promote from within. Don't just look for another job. Start your career today!
Position Summary
A Service Technician is responsible for ensuring proper service, repair and/or installation of the fire protection systems at the assigned job site.
Experience, Education, and General Background Skills
Required
High school diploma or equivalent. Strong understanding of materials, tools, equipment, and procedures used in the installation process, plus working knowledge of NFPA Standards. Physical stamina and ability to perform laborious and strenuous work for extended hours, including overtime up to 25 hours per week, if necessary. Good communication, training, and planning skills. Sense of pride, integrity, and organizational ability. Must enjoy working independently and outdoors.Minimum of 2 years experience. Possess a valid driver's license and meet all Insurance Carrier requirements.
Preferred
Certified state/federally-accredited Journeyman.
State Backflow testing and repair certification.
Forklift certification.
5 years of fire sprinkler experience.
Physical and Mental Demands
Requires constant (67%-100%) bending; reaching; stooping; pushing; pulling; grasping; standing; climbing tall heights; twisting; and lifting/carrying heavy pipe, equipment, and tools (up to 100 lbs unassisted). Requires occasional (0-33%) sitting and driving. Must possess stamina to perform physical labor for extended periods of time while enduring dirt, dust, smoke, fumes, and loud noises outdoors in all temperatures, in and around electrical and natural elements. Requires constant mental alertness, corrected vision, and hearing to normal range. Requires ability to communicate clearly and drive a vehicle. Must possess excellent hand-eye and gross motor coordination, plus manual dexterity. Must be able to wear/utilize required safety equipment.
Special Equipment
Must be able to operate electrical, mechanical, or hydraulic equipment including, but not limited to: power machines, wrenches, lifts, ladders, all hand tools, drills, grooving machines, saws, test pumps, shovels, personal protective equipment, as well as electronic communication equipment. Trucks, forklifts and backhoes can only be operated by authorized personnel.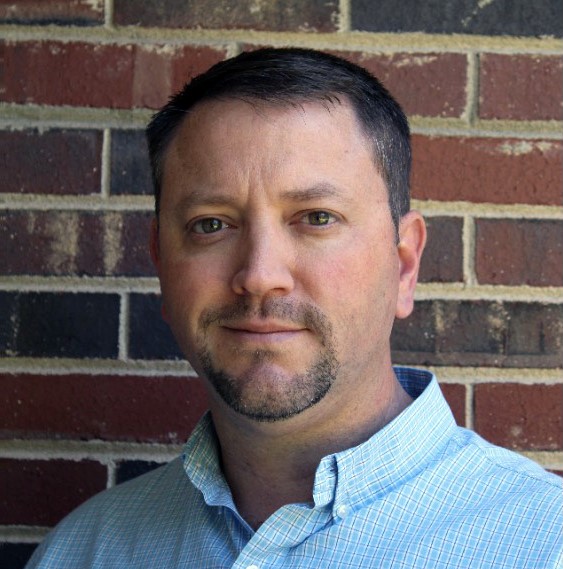 Employee Spotlight
Charles Chancey
21 Years of Service
What inspired you to seek growth within this company?
The encouragement of management and hearing their story of success within the company inspired me.
What is it about this company you enjoy most?
I tell everyone that you are not a number here. We are family.
Current Title
Branch Manager & Vice President, Charlotte