Fire Alarm Tech – Fort Myers
Wiginton Fire Systems is currently seeking candidates for Fire Alarm Technicians in its Fort Myers Office.
Position Summary
A Fire Alarm Technician is responsible for ensuring proper inspection, service, and repair of the alarm detection system at the assigned job site.
Reporting Relationships
An Alarm Technician reports to the Service Manager or location manager and may direct the work of any assigned employees.
Candidate Requirements:
– Must be 18 Years old
– High School Diploma or equivalent
– Must have a valid Drivers License / Clean Driving Record
– The ability to pass a drug screen & background check
– 2 Years of low voltage and alarm experience
To be considered a preferred Candidate:
– 2 years of experience in servicing and inspecting fire alarm systems and programming panels.
-FASA/BASA certification.
We have been in business since 1967 and have offices throughout the Southeast. We are 100% employee owned and offer full benefits, competitive salary, and company vehicles. We promote from within and offer advancement opportunities for those who want to grow with us. Don't just find another job. Start your career today.
EEO/Veterans/Disabled
401(k) W/ matching
Dental insurance
Employee assistance program
Flexible schedule
Flexible spending account
Health insurance
Life insurance
Paid time off
Referral program
Retirement plan
Vision insurance
Schedule:
8 hour shift
Monday to Friday
On call
Overtime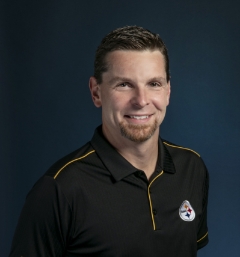 Employee Spotlight
Patrick Cordi
25 Years of Service
What inspired you to seek growth within this company?
The faith that others put in me and the fact that I was able to live up to that faith.
What is it about this company you enjoy most?
The fact that I never have to do it alone.
First Title
Apprentice in Jax
Current Title
Atlanta VP. Branch Manager